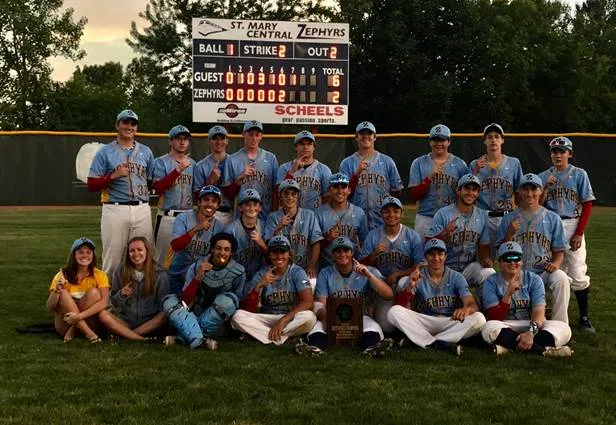 The Boldt Company Presents the High School Team of the Week.
The Zephyrs advanced to the WIAA State tournament at Fox Cities Stadium with a 6-2 win over Marathon in Tuesday's Division 3 Sectional Final. It's the 6th appearance at the state tournament for Saint Mary Catholic and second in the last three years.
The winning school receives a plaque from J & B Trophy, located at 104 East Wisconsin in Appleton.  Congratulations to this week's winner!